Savor a Taste of Phoenix at Our Restaurants and Bars
District American Kitchen & Wine Bar
Arrive at Sheraton Grand Phoenix and enjoy some of the city's most celebrated cuisine. Our award-winning restaurant, District American Kitchen & Wine Bar embraces the energy of downtown Phoenix with features like open-air patio seating, live entertainment and artwork from local artisans. It has also received multiple honors from azcentral.com, including Best Happy Hour and Best Chef.

Dine with us at breakfast, brunch, lunch and dinner and enjoy a variety of fresh, seasonal dishes as well as a fantastic selection of wine, beers and craft cocktails.
For menus and more, visit: www.districtrestaurant.com.
__________
Restaurant reservations:
Call (602) 817-5400
Reserve Online >>

Complimentary 3-hour valet for your dining experience (must include purchase of an entrée.)
Nothing Over $9 At Noon
Spend lunch at District American Kitchen & Wine Bar and enjoy our special "Nothing Over $9 at Noon!" menu.
Theater Specials
Dine with us post-show at District American Kitchen & Wine Bar. We offer diners an exclusive theater menu, Thursday through Sunday evenings.
$22 for You Dinner Menu
Experience fine dining at an accessible price at District American Kitchen & Wine Bar. Our dinner menu showcases an array of creative entrées for just $22.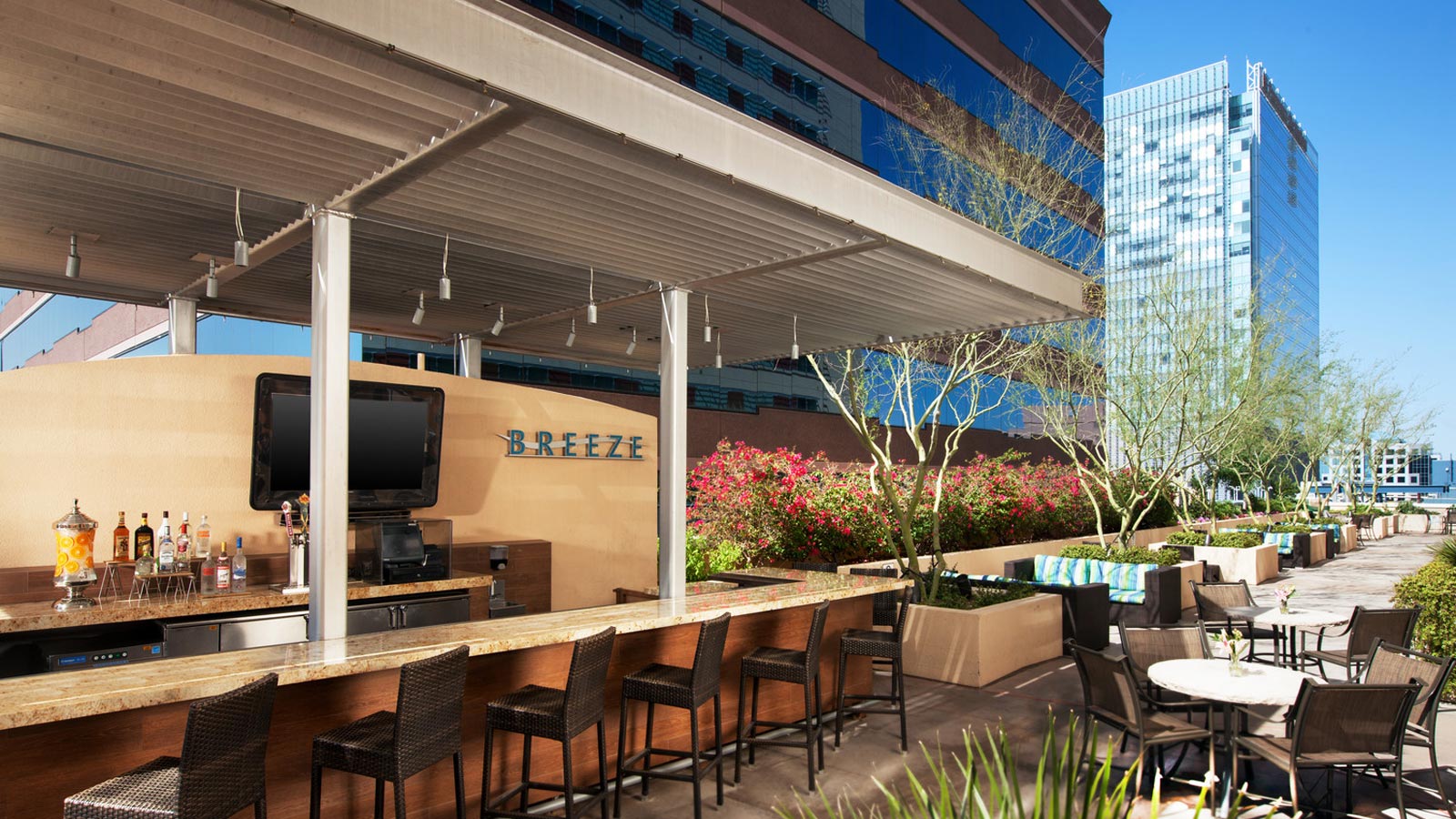 Breeze Bar
Take in downtown Phoenix views and enjoy refreshing cocktails and light fare at Breeze Bar, our rooftop lounge and restaurant. Located on the fourth floor, near our lap pool and rooftop garden, it is a serene setting to enjoy cool refreshments while soaking up the sun.
District American Kitchen & Wine Bar is proud to be: